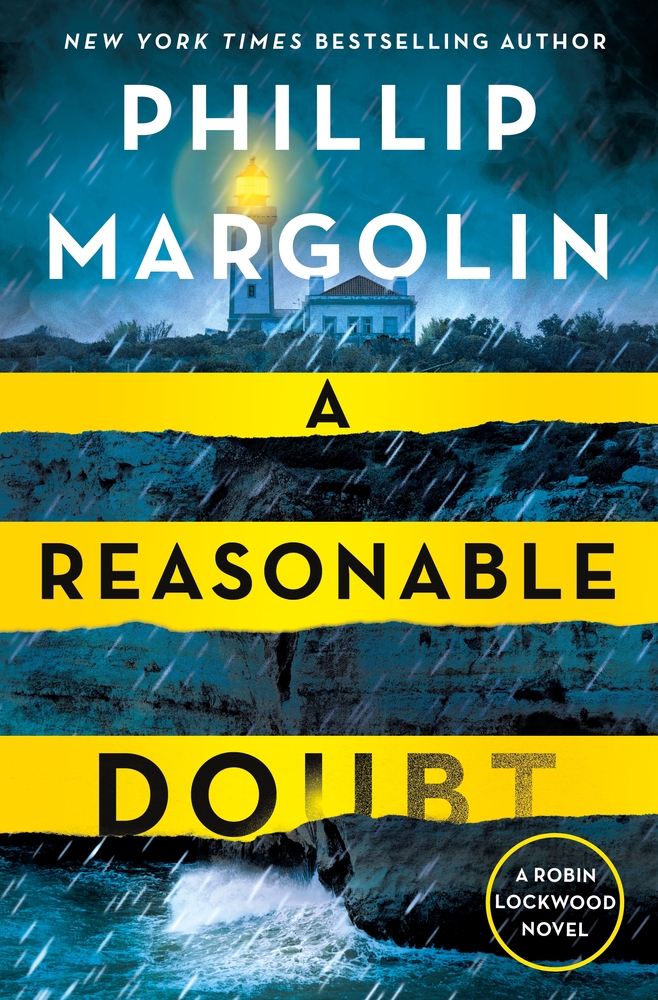 A Reasonable Doubt
Philip Margolin
A magician linked to three murders and suspicious deaths years ago disappears in the middle of his new act in New York Times bestseller Phillip Margolin's latest thriller featuring Robin Lockwood.
The Crow's Call
Wanda E. Brunstetter
Book One in Wanda E. Brunstetter's new Amish Greenhouse Mystery series. 
Mysterious Events Plague a Greenhouse in Pennsylvania's Amish Country. When Vernon King, his son, and son-in-law are involved in a terrible accident, three women are left to cope with their deaths, as they become the sole providers of the family they have left. The women's only income must come from the family greenhouse, but someone seems to be trying to force them out of business.
Revolver Road
Christi Daugherty
Crime reporter Harper McClain is back on the beat when a troubled musician vanishes in Christi Daugherty's Revolver Road.
Even in the chill of February, no place touches Harper McClain's heart like Savannah. She should be walking beneath the historic city's towering oaks, surrounded by graceful mansions. Instead, she's hiding miles away on Tybee Island after a mysterious voice on the phone warned her that someone wanted her dead. The call was too specific to ignore. The caller knew everything about her. But that was months ago, and she's getting tired of being scared.
The Two Lives of Lydia Bird
Josie Silver
Two lives. Two loves. One impossible choice. From the #1 New York Times bestselling author of the Reese's Book Club Pick One Day in December. .
Written with Josie Silver's trademark warmth and wit, The Two Lives of Lydia Bird is a powerful and thrilling love story about the what-ifs that arise at life's crossroads, and what happens when one woman is given a miraculous chance to answer them.
Long Range
C.J. Box
Wyoming game warden Joe Pickett must investigate an attempted murder–a crime committed from a confoundingly long distance–in the riveting new novel from #1 New York Times bestselling author C. J. Box.
When Joe Pickett is asked to join the rescue efforts for the victim of a startling grizzly attack, he reluctantly leaves his district behind. One survivor of the grizzly's rampage tells a bizarre story, but just as Joe begins to suspect the attack is not what it seems, he is brought home by an emergency on his own turf. Someone has targeted a prominent local judge, shooting at him from a seemingly impossible distance. While the judge was not hit, his wife is severely wounded, and it is up to Joe to find answers–and the shooter.
Woman of Sunlight
Mary Connealy
Book two in the Brides of Hope Mountain series. 
After years of isolation on top of Hope Mountain, Ilsa Nordegren may finally be ready to leave. Raised to fear the world, Ilsa and her sisters never planned on coming down, but when the Warden family arrived in need, they had to help. And it may cost them everything.
Blindside
James Patterson
The mayor of New York has a daughter who's missing and in danger. Detective Michael Bennett has a son who's in prison. The two strike a deal.
Bennett and the mayor have always had a tense relationship, but now the mayor sees in Bennett a discreet investigator with family worries of his own. Just one father helping another.
The detective leaps into the case and sources lead him to a homicide in the Bronx. The victim has ties to a sophisticated hacking operation — and also to the mayor's missing daughter, Natalie, a twenty-one-year-old computer prodigy. The murder is part of a serial killing spree, one with national security implications. And suddenly Bennett is at the center of a dangerous triangle anchored by NYPD, FBI, and a transnational criminal organization.
Michael Bennett has always been an honorable man, but sometimes — when the lives of innocents are at stake — honor has to take a back seat. Survival comes first.
The Scent Keeper
Erica Bauermeister
Erica Bauermeister, the national bestselling author of The School of Essential Ingredients, presents a moving and evocative coming-of-age novel about childhood stories, families lost and found, and how a fragrance conjures memories capable of shaping the course of our lives.
Emmeline lives an enchanted childhood on a remote island with her father, who teaches her about the natural world through her senses. What he won't explain are the mysterious scents stored in the drawers that line the walls of their cabin, or the origin of the machine that creates them. As Emmeline grows, however, so too does her curiosity, until one day the unforeseen happens, and Emmeline is vaulted out into the real world–a place of love, betrayal, ambition, and revenge. To understand her past, Emmeline must unlock the clues to her identity, a quest that challenges the limits of her heart and imagination.
Lyrical and immersive, The Scent Keeper explores the provocative beauty of scent, the way it can reveal hidden truths, lead us to the person we seek, and even help us find our way back home.
Coconut Layer Cake Murder
Joanne Fluke
Bakery owner Hannah Swensen is leaving Lake Eden to help a friend in sunny California. But an unexpected phone call swiftly brings her back to a cold Minnesota winter . . . and murder . . .
 
When Hannah learns that her sister Michelle's boyfriend, Detective Lonnie Murphy, is the prime suspect in a murder case, she goes straight from a movie studio sound stage to the Los Angeles airport.
 
Back in frigid Minnesota, she discovers that proving Lonnie's innocence will be harder than figuring out what went wrong with a recipe. Lonnie remembers only parts of the night he went out to a local bar and ended up driving a very impaired woman home. He knows he helped her to her bedroom, but he doesn't recall anything else until he woke up on her couch the following morning. When he went to the bedroom to check on her, he was shocked to discover she was dead.
 
Hannah doesn't know what to believe—only that exonerating a suspect who can't remember is almost impossible, especially since Lonnie's brother, Detective Rick Murphy, and Lonnie's partner, Chief Detective Mike Kingston, have been taken off the case. Before everything comes crashing down on Lonnie like a heaping slice of coconut layer cake, it'll be up to Hannah to rack up enough clues to toast a flaky killer . . .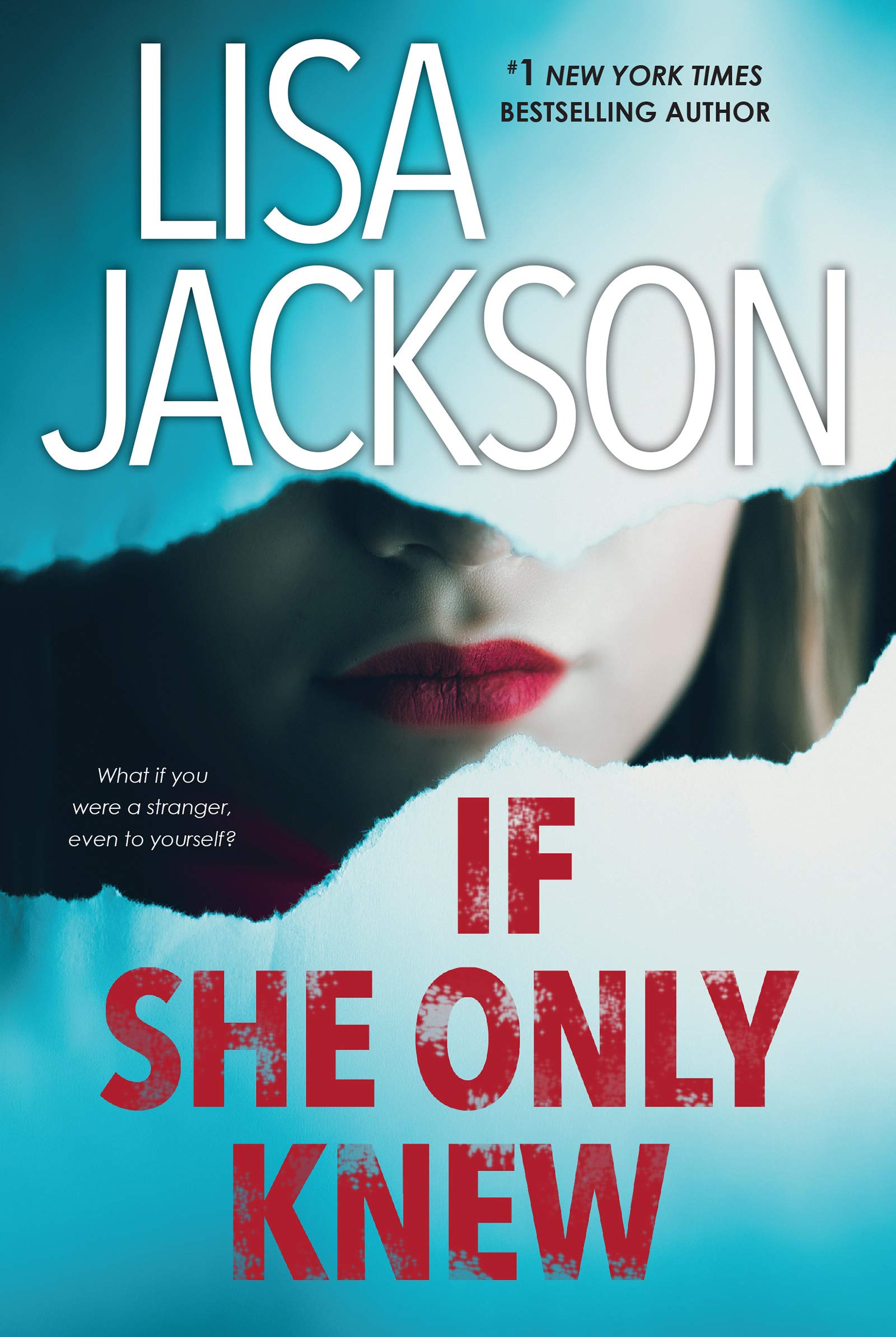 If She Only Knew
Lisa Jackson
If She Only Knew, introduces the Cahills, a wealthy San Francisco family—rich in money, twisted secrets, and hidden agendas. Now at the center of their tangled world is Marla Cahill—a woman with no memory of who she is, what she's done, or why she could be the next to die . . .
 
It begins on a dark stretch of highway in northern California. Caught in a blinding glare of headlights, two vehicles swerve and crash—leaving one woman dead, and another in a coma. When the surviving woman awakens, her memory is gone and her face has been reconstructed. Her family tells her that her name is Marla Cahill—but they're all strangers to her.
The Boy from the Woods
Harlan Coben
Thirty years ago, Wilde was found as a boy living feral in the woods, with no memory of his past. Now an adult, he still doesn't know where he comes from, and another child has gone missing.
No one seems to take Naomi Pine's disappearance seriously, not even her father-with one exception. Hester Crimstein, a television criminal attorney, knows through her grandson that Naomi was relentlessly bullied at school. Hester asks Wilde-with whom she shares a tragic connection-to use his unique skills to help find Naomi.
Wilde can't ignore an outcast in trouble, but in order to find Naomi he must venture back into the community where he has never fit in, a place where the powerful are protected even when they harbor secrets that could destroy the lives of millions . . . secrets that Wilde must uncover before it's too late.
Hit List 
Stuart Woods
Stone Barrington faces down a vengeful miscreant in this latest heart-stopping thriller from the #1 New York Times bestselling author
When Stone Barrington finds his name on a hit list, he plans to lie low until the culprit is caught. But when this foe shows no signs of stopping until his deadly objective is realized in full, Stone is left with no choice but to face the problem head-on.
Armed and alert, Stone joins forces with his most savvy connections to catch the perpetrator before the next strike. But it turns out this scum is an expert at evasion in more ways than one, and the international cat-and-mouse hunt that ensues has Stone questioning if he has become the predator or the prey. . .
What it Seems
Emily Bleeker
A page-turning novel of suspense about the perfect family, and the perfect lies, by the bestselling author of When I'm Gone and The Waiting Room.
Adopted by her controlling foster mother at the age of eight, twenty-year-old Tara has seen little of the outside world. Lonely, punished for the slightest offense, her only distraction comes from watching the Feely family's online videos. They're an affectionate vlogging quintet and an internet sensation. Most important, they are Tara's mental refuge. Then the opportunity arises for them to be something more. When Tara accepts an internship with the close-knit clan, they're her escape.
Daring to run away, and defying Mother's rules, Tara is welcomed into the loving fold. But the more Tara gets to know them, the more she realizes that not everything is as it seems. As secrets slowly surface, the image of the perfect family begins to crack. For Tara, it's another trap.
To claim a life of her own, she'll need a new escape plan. Because as the show's popularity explodes, reaching even more fascinated viewers, Tara can't shake the feeling that Mother is among their ranks. She's watching. She's waiting. She'll never let her go.
The Operator
Gretchen Berg
A clever, surprising, and ultimately moving debut novel, set in a small Midwestern town in the early 1950s, about a nosy switchboard operator who overhears gossip involving her own family, and the unraveling that discovery sets into motion.
In a small town, everyone knows everyone else's business . . .
Nobody knows the people of Wooster, Ohio, better than switchboard operator Vivian Dalton, and she'd be the first to tell you that. She calls it intuition. Her teenage daughter, Charlotte, calls it eavesdropping.
Vivian and the other women who work at Bell on East Liberty Street connect lines and lives. They aren't supposed to listen in on conversations, but they do, and they all have opinions on what they hear—especially Vivian. She knows that Mrs. Butler's ungrateful daughter, Maxine, still hasn't thanked her mother for the quilt she made, and that Ginny Frazier turned down yet another invitation to go to the A&W with Clyde Walsh.
Then, one cold December night, Vivian listens in on a call between that snob Betty Miller and someone whose voice she can't quite place and hears something shocking. Betty Miller's mystery friend has news that, if true, will shatter Vivian's tidy life in Wooster, humiliating her and making her the laughingstock of the town.
Vivian may be mortified, but she isn't going to take this lying down. She's going to get to the bottom of that rumor—get into it, get under it, poke around in the corners. Find every last bit. Vivian wants the truth, no matter how painful it may be.
But as Vivian is about to be reminded, in a small town like Wooster, one secret usually leads to another. . . .
The Honey Don't List
Christina Lauren
Carey Duncan has worked for home remodeling and design gurus Melissa and Rusty Tripp for nearly a decade. A country girl at heart, Carey started in their first store at sixteen, and—more than anyone would suspect—has helped them build an empire. With a new show and a book about to launch, the Tripps are on the verge of superstardom. There's only one problem: America's favorite couple can't stand each other.
James McCann, MIT graduate and engineering genius, was originally hired as a structural engineer, but the job isn't all he thought it'd be. The last straw? Both he and Carey must go on book tour with the Tripps and keep the wheels from falling off the proverbial bus.
Unfortunately, neither of them is in any position to quit. Carey needs health insurance, and James has been promised the role of a lifetime if he can just keep the couple on track for a few more weeks. While road-tripping with the Tripps up the West Coast, Carey and James vow to work together to keep their bosses' secrets hidden, and their own jobs secure. But if they stop playing along—and start playing for keeps—they may have the chance to build something beautiful together…