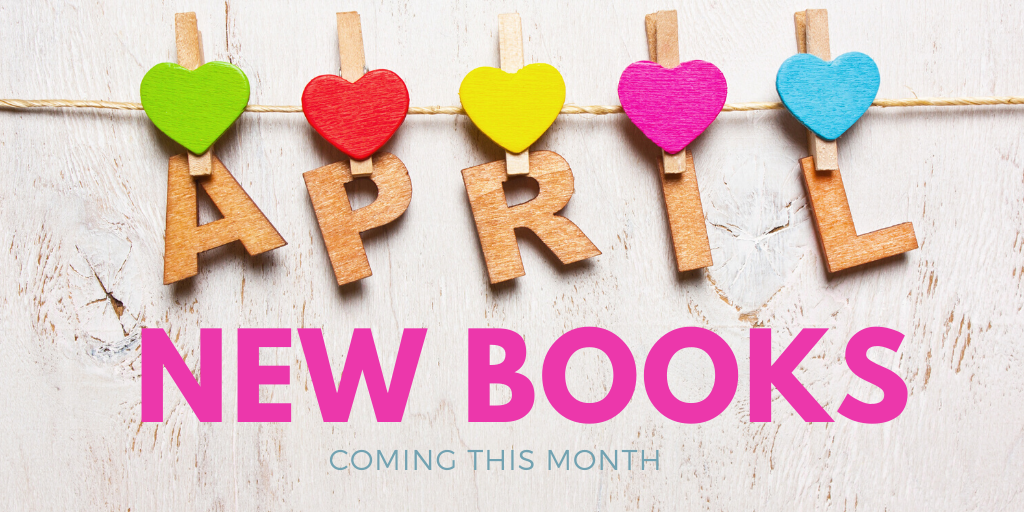 If it Bleeds 
Stephen King
From #1 New York Times bestselling author, legendary storyteller, and master of short fiction Stephen King comes an extraordinary collection of four new and compelling novellas—Mr. Harrigan's Phone, The Life of Chuck, Rat, and the title story If It Bleeds—each pulling you into intriguing and frightening places.
The novella is a form King has returned to over and over again in the course of his amazing career, and many have been made into iconic films, including "The Body" (Stand By Me) and "Rita Hayworth and Shawshank Redemption" (Shawshank Redemption). Like Four Past Midnight, Different Seasons, and most recently Full Dark, No Stars, If It Bleeds is a uniquely satisfying collection of longer short fiction by an incomparably gifted writer.
The Book of Lost Things
Lisa Wingate
Bestselling author Lisa Wingate brings to life startling stories from actual "Lost Friends" advertisements that appeared in Southern newspapers after the Civil War, as newly freed slaves desperately searched for loved ones who had been sold away.
Louisiana, 1875: In the tumultuous era of Reconstruction, three young women set off as unwilling companions on a perilous quest: Hannie, a freed slave; Lavinia, the pampered heir to a now destitute plantation; and Juneau Jane, Lavinia's Creole half sister. Each carries private wounds and powerful secrets as they head for Texas, following roads rife with vigilantes and soldiers still fighting a war lost a decade before. For Lavinia and Juneau Jane, the journey is one of stolen inheritance and financial desperation, but for Hannie, torn from her mother and siblings before slavery's end, the pilgrimage west reignites an agonizing question: Could her long-lost family still be out there? Beyond the swamps lie the limitless frontiers of Texas and, improbably, hope.
Louisiana, 1987: For first-year teacher Benedetta Silva, a subsidized job at a poor rural school seems like the ticket to canceling her hefty student debt—until she lands in a tiny, out-of-step Mississippi River town. Augustine, Louisiana, is suspicious of new ideas and new people, and Benny can scarcely comprehend the lives of her poverty-stricken students. But amid the gnarled live oaks and run-down plantation homes lie the century-old history of three young women, a long-ago journey, and a hidden book that could change everything.
In Fie Years
Rebecca Serle
Where do you see yourself in five years?
Dannie Kohan lives her life by the numbers.
She is nothing like her lifelong best friend—the wild, whimsical, believes-in-fate Bella. Her meticulous planning seems to have paid off after she nails the most important job interview of her career and accepts her boyfriend's marriage proposal in one fell swoop, falling asleep completely content.
But when she awakens, she's suddenly in a different apartment, with a different ring on her finger, and beside a very different man. Dannie spends one hour exactly five years in the future before she wakes again in her own home on the brink of midnight—but it is one hour she cannot shake. In Five Years is an unforgettable love story, but it is not the one you're expecting.
A Bad Day for Sunshine
Darynda Jones
Sheriff Sunshine Vicram finds her cup o' joe more than half full when the small village of Del Sol, New Mexico, becomes the center of national attention for a kidnapper on the loose.
Del Sol, New Mexico is known for three things: its fry-an-egg-on-the-cement summers, strong cups of coffee―and, now, a nationwide manhunt? Del Sol native Sunshine Vicram has returned to town as the elected sheriff―thanks to her adorably meddlesome parents who nominated her―and she expects her biggest crime wave to involve an elderly flasher named Doug. But a teenage girl is missing, a kidnapper is on the loose, and all of this is reminding Sunshine why she left Del Sol in the first place. Add to that the trouble at her daughter's new school, plus and a kidnapped prized rooster named Puff Daddy, and, well, the forecast looks anything but sunny.
But even clouds have their silver linings. This one's got Levi, Sunshine's sexy, almost-old-flame, and a fiery-hot US Marshal. With temperatures rising everywhere she turns, Del Sol's normally cool-minded sheriff is finding herself knee-deep in drama and danger. Can Sunshine face the call of duty―and find the kidnapper who's terrorizing her beloved hometown―without falling head over high heels in love…or worse?
The Book of Longings
Sue Monk Kidd
In her mesmerizing fourth work of fiction, Sue Monk Kidd takes an audacious approach to history and brings her acclaimed narrative gifts to imagine the story of a young woman named Ana. Raised in a wealthy family with ties to the ruler of Galilee, she is rebellious and ambitious, with a brilliant mind and a daring spirit. She engages in furtive scholarly pursuits and writes narratives about neglected and silenced women. Ana is expected to marry an older widower, a prospect that horrifies her. An encounter with eighteen-year-old Jesus changes everything.
Their marriage evolves with love and conflict, humor and pathos in Nazareth, where Ana makes a home with Jesus, his brothers, and their mother, Mary. Ana's pent-up longings intensify amid the turbulent resistance to Rome's occupation of Israel, partially led by her brother, Judas. She is sustained by her fearless aunt Yaltha, who harbors a compelling secret. When Ana commits a brazen act that puts her in peril, she flees to Alexandria, where startling revelations and greater dangers unfold, and she finds refuge in unexpected surroundings. Ana determines her fate during a stunning convergence of events considered among the most impactful in human history.
Grounded in meticulous research and written with a reverential approach to Jesus's life that focuses on his humanity, The Book of Longings is an inspiring, unforgettable account of one woman's bold struggle to realize the passion and potential inside her, while living in a time, place and culture devised to silence her. It is a triumph of storytelling both timely and timeless, from a masterful writer at the height of her powers.
Walk the Wire
David Baldacci
When Amos Decker and his FBI colleague Alex Jamison are called to London, North Dakota, they instantly sense that the thriving fracking town is ripe for trouble. The promise of a second gold rush has attracted an onslaught of newcomers all hoping for a windfall, and the community is growing faster than houses can be built. The sudden boom has also brought a slew of problems with it, including drugs, property crimes, prostitution — and now murder.
Decker and Jamison are ordered to investigate the death of a young woman named Irene Cramer, whose body was expertly autopsied and then dumped in the open — which is only the beginning of the oddities surrounding the case. As Decker and Jamison dig into Irene's life, they are shocked to discover that the woman who walked the streets by night as a prostitute was a teacher for a local religious sect by day — a sect operating on land once owned by a mysterious government facility that looms over the entire community.
London is a town replete with ruthless business owners, shady government officials, and religious outsiders, all determined to keep their secrets from coming out. When other murders occur, Decker will need all of his extraordinary memory and detective skills, and the assistance of a surprising ally, to root out a killer and the forces behind Cramer's death. . . before the boom town explodes.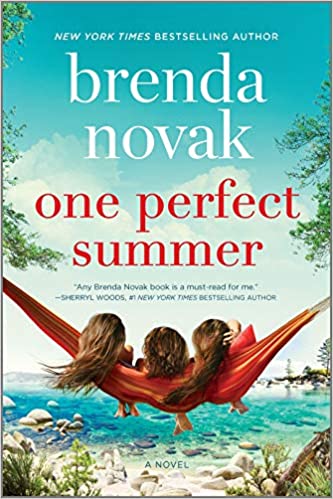 One Perfect Summer
Brenda Novak
Some families we're born into
Some we find for ourselves
When Serenity Alston swabbed her cheek for 23andMe, she joked about uncovering some dark ancestral scandal. The last thing she expected was to discover two half sisters she didn't know existed. Suddenly, everything about her loving family is drawn into question. And meeting these newfound sisters might be the only way to get answers.
The women decide to dig into the mystery together at Serenity's family cabin in Lake Tahoe. With Reagan navigating romantic politics at work and Lorelei staring down the collapse of her marriage, all three women are converging at a crossroads in their lives. Before the summer is over, they'll have to confront the past and determine how to move forward when everything they previously thought to be true was a lie. But any future is easier to face with family by your side.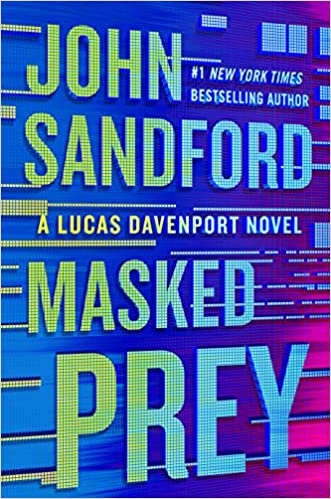 Masked Prey
John Sandford
Lucas Davenport investigates a vitriolic blog that seems to be targeting the children of U.S. politicians in the latest thriller by #1 New York Times-bestselling author John Sandford.
The daughter of a U.S. Senator is monitoring her social media presence when she finds a picture of herself on a strange blog. And there are other pictures . . . of the children of other influential Washington politicians, walking or standing outside their schools, each identified by name. Surrounding the photos are texts of vicious political rants from a motley variety of radical groups.
It's obviously alarming–is there an unstable extremist tracking the loved ones of powerful politicians with deadly intent? But when the FBI is called in, there isn't much the feds can do. The anonymous photographer can't be pinned down to one location or IP address, and more importantly, at least to the paper-processing bureaucrats, no crime has actually been committed. With nowhere else to turn, influential Senators decide to call in someone who can operate outside the FBI's constraints: Lucas Davenport.
Pretty Things
Janelle Brown
Nina once bought into the idea that her fancy liberal arts degree would lead to a fulfilling career. When that dream crashed, she turned to stealing from rich kids in L.A. alongside her wily Irish boyfriend, Lachlan. Nina learned from the best: Her mother was the original con artist, hustling to give her daughter a decent childhood despite their wayward life. But when her mom gets sick, Nina puts everything on the line to help her, even if it means running her most audacious, dangerous scam yet.
 
Vanessa is a privileged young heiress who wanted to make her mark in the world. Instead she becomes an Instagram influencer—traveling the globe, receiving free clothes and products, and posing for pictures in exotic locales. But behind the covetable façade is a life marked by tragedy. After a broken engagement, Vanessa retreats to her family's sprawling mountain estate, Stonehaven: a mansion of dark secrets not just from Vanessa's past, but from that of a lost and troubled girl named Nina.
 
Nina's, Vanessa's, and Lachlan's paths collide here, on the cold shores of Lake Tahoe, where their intertwined lives give way to a winter of aspiration and desire, duplicity and revenge.
 
This dazzling, twisty, mesmerizing novel showcases acclaimed author Janelle Brown at her best, as two brilliant, damaged women try to survive the greatest game of deceit and destruction they will ever play.
Redhead by the Side of the Road
Anne Tyler
Micah Mortimer is a creature of habit. A self-employed tech expert, superintendent of his Baltimore apartment building, cautious to a fault behind the steering wheel, he seems content leading a steady, circumscribed life. But one day his routines are blown apart when his woman friend (he refuses to call anyone in her late thirties a "girlfriend") tells him she's facing eviction, and a teenager shows up at Micah's door claiming to be his son. These surprises, and the ways they throw Micah's meticulously organized life off-kilter, risk changing him forever. An intimate look into the heart and mind of a man who finds those around him just out of reach, and a funny, joyful, deeply compassionate story about seeing the world through new eyes, Redhead by the Side of the Road is a triumph, filled with Anne Tyler's signature wit and gimlet-eyed observation.