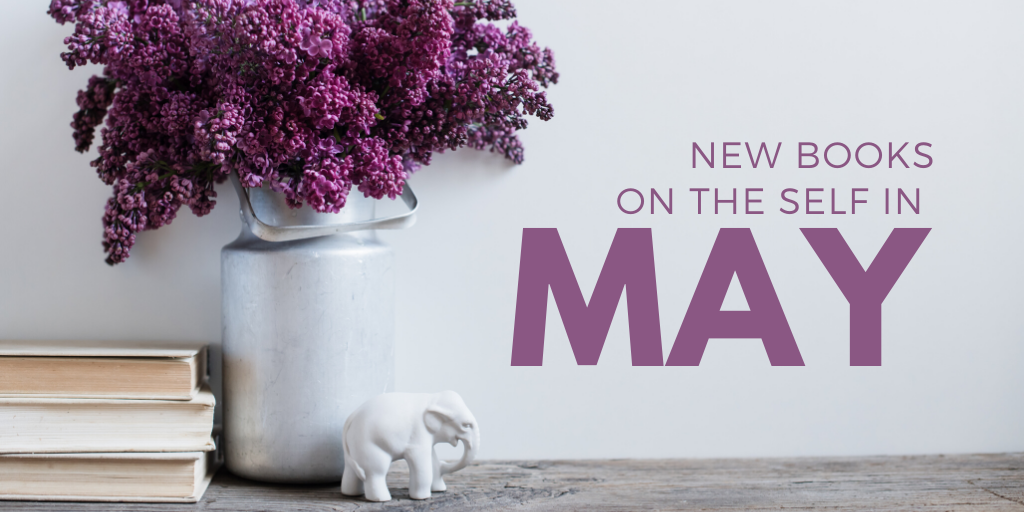 Carolina Breeze
Denise Hunter
A jilted bride. A struggling innkeeper. And a romantic mountain getaway that changes everything
Rising Hollywood star Mia Emerson is looking for a safe place to land in the wake of a public breakup and celebrity scandal, and she finds it in the lake town of Bluebell, North Carolina—the location of her canceled honeymoon. She wants nothing more than to hide and wait for the tabloids to die down.
Soon after her arrival at the Bluebell Inn, Mia meets Levi Bennett, who runs the inn along with his two younger sisters. Drawn to one another from the start, Mia trusts Levi to keep her location from the press, and Levi confides in Mia about the precarious financial state of the inn—a secret he's been keeping from his sisters.
When Mia and Levi discover an old journal that hints at a rare diamond necklace hidden in the inn, they set off on a treasure hunt to find the long-lost heirloom. What they don't expect to surface are feelings they thought were safely locked away. Mia and Levi must decide if falling in love again is too big a risk—or if it will uncover a treasure of its own instead.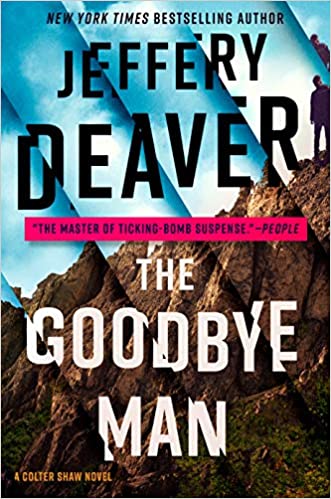 The Goodbye Man
Jeffery Deaver
In this twisty thriller from the New York Times bestselling master of suspense, reward-seeker Colter Shaw infiltrates a sinister cult after learning that the only way to get somebody out . . . is to go in.
In the wilderness of Washington State, expert tracker Colter Shaw has located two young men accused of a terrible hate crime. But when his pursuit takes a shocking and tragic turn, Shaw becomes desperate to discover what went so horribly wrong and if he is to blame. Shaw's search for answers leads him to a shadowy organization that bills itself as a grief support group. But is it truly it a community that consoles the bereaved? Or a dangerous cult with a growing body count? Undercover, Shaw joins the mysterious group, risking everything despite the fact that no reward is on offer. He soon finds that some people will stop at nothing to keep their secrets hidden . . . and to make sure that he or those close to him say "goodbye" forever.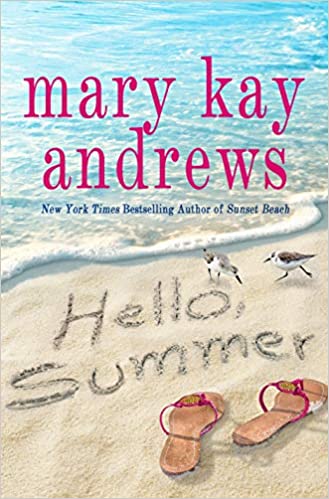 Hello, Summer
Mary Kay Andrews
It's a new season…
Conley Hawkins left her family's small town newspaper, The Silver Bay Beacon, in the rearview mirror years ago. Now a star reporter for a big-city paper, Conley is exactly where she wants to be and is about to take a fancy new position in Washington, D.C. Or so she thinks.
For small town scandals…
When the new job goes up in smoke, Conley finds herself right back where she started, working for her sister, who is trying to keep The Silver Bay Beaconafloat―and she doesn't exactly have warm feelings for Conley. Soon she is given the unenviable task of overseeing the local gossip column, "Hello, Summer."
And big-time secrets.
Then Conley witnesses an accident that ends in the death of a local congressman―a beloved war hero with a shady past. The more she digs into the story, the more dangerous it gets. As an old heartbreaker causes trouble and a new flame ignites, it soon looks like their sleepy beach town is the most scandalous hotspot of the summer.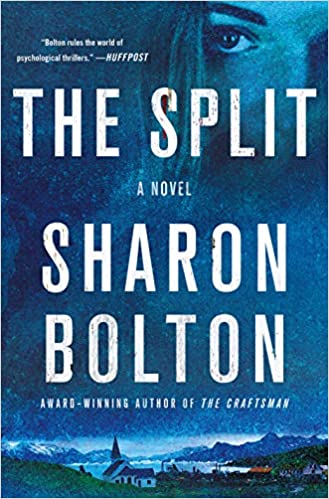 The Split
Sharon Bolton
No matter how far you run, some secrets will always catch up with you…
The remote Antarctic island of South Georgia is about to send off its last boat of the summer – which signifies safety to resident glaciologist Felicity Lloyd.
Felicity lives in fear – fear that her ex-husband Freddie will find her, even out here. She took a job on this isolated island to hide from him, but now that he's out of prison, having served a term for murder, she knows he won't give up until he finds her.
But a doctor delving into the background of Felicity and Freddie's relationship, back in Cambridge, learns that Felicity has been on the edge for a long time. Heading to South Georgia himself to try and get to her first is the only way he can think of to help her.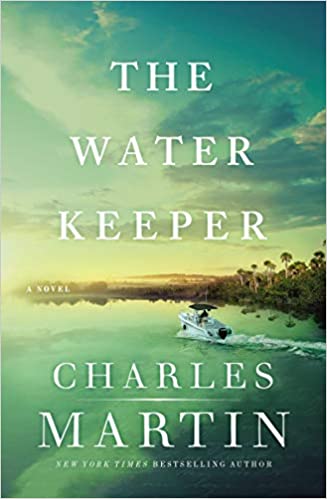 The Water Keeper
Charles Matin
Murphy Shepherd is a man with many secrets. He lives alone on an island, tending the grounds of a church with no parishioners, and he's dedicated his life to rescuing those in peril. But as he mourns the loss of his mentor and friend, Murph himself may be more lost than he realizes.
When he pulls a beautiful woman named Summer out of Florida's Intracoastal Waterway, Murph's mission to lay his mentor to rest at the end of the world takes a dangerous turn. Drawn to Summer, and desperate to find her missing daughter, Murph is pulled deeper and deeper into the dark and dangerous world of modern-day slavery.
With help from some unexpected new friends, including a faithful Labrador he plucks from the ocean and an ex-convict named Clay, Murph must race against the clock to locate the girl before he is consumed by the secrets of his past—and the ghosts who tried to bury them.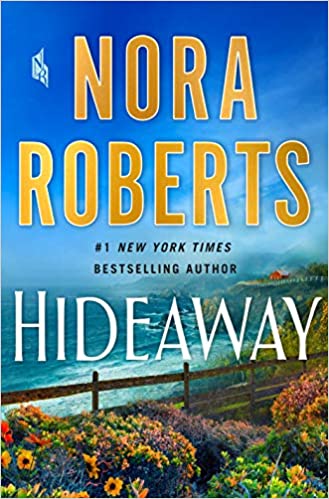 Hideaway
Nora Roberts
Caitlyn Sullivan had come from a long line of Hollywood royalty, stretching back to her Irish immigrant great-grandfather. At nine, she was already a star―yet still an innocent child who loved to play hide and seek with her cousins at the family home in Big Sur. It was during one of those games that she disappeared.
Some may have considered her a pampered princess, but Cate was in fact a smart, scrappy fighter, and she managed to escape her abductors. Dillon Cooper was shocked to find the bloodied, exhausted girl huddled in his house―but when the teenager and his family heard her story they provided refuge, reuniting her with her loved ones.
Cate's ordeal, though, was far from over. First came the discovery of a shocking betrayal that would send someone she'd trusted to prison. Then there were years spent away in western Ireland, peaceful and protected but with restlessness growing in her soul.
Finally, she would return to Los Angeles, gathering the courage to act again and get past the trauma that had derailed her life. What she didn't yet know was that two seeds had been planted that long-ago night―one of a great love, and one of a terrible vengeance…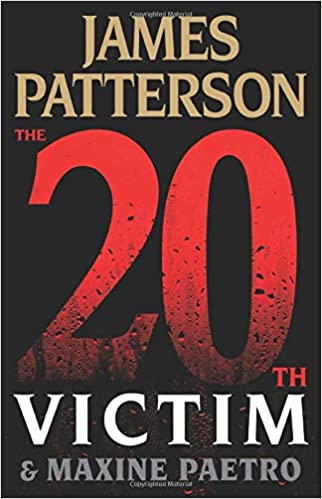 The 20th Victim
James Patterson
Three victims, three bullets, three cities. The shooters' aim is as fearsomely precise as their target selection. When Lindsay realizes that the fallen men and women excel in a lucrative, criminal activity, she leads the charge in the manhunt for the killers. As the casualty list expands, fear and fascination with this suspicious shooting gallery galvanizes the country.
The victims were no angels, but are the shooters villains . . . or heroes?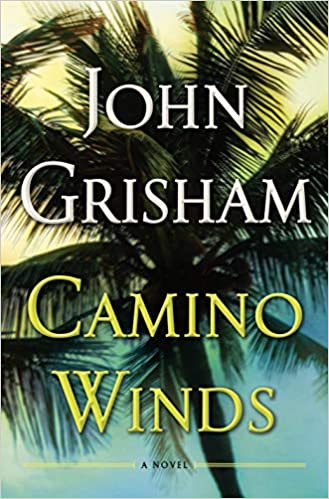 Camino Winds
John Grisham
Welcome back to Camino Island, where anything can happen–even a murder in the midst of a hurricane, which might prove to be the perfect crime . . . Just as Bruce Cable's Bay Books is preparing for the return of bestselling author Mercer Mann, Hurricane Leo veers from its predicted course and heads straight for the island. Florida's governor orders a mandatory evacuation, and most residents board up their houses and flee to the mainland, but Bruce decides to stay and ride out the storm. The hurricane is devastating: homes and condos are leveled, hotels and storefronts ruined, streets flooded, and a dozen people lose their lives. One of the apparent victims is Nelson Kerr, a friend of Bruce's and an author of thrillers. But the nature of Nelson's injuries suggests that the storm wasn't the cause of his death: He has suffered several suspicious blows to the head. Who would want Nelson dead? The local police are overwhelmed in the aftermath of the storm and ill equipped to handle the case. Bruce begins to wonder if the shady characters in Nelson's novels might be more real than fictional. And somewhere on Nelson's computer is the manuscript of his new novel. Could the key to the case be right there–in black and white? As Bruce starts to investigate, what he discovers between the lines is more shocking than any of Nelson's plot twists–and far more dangerous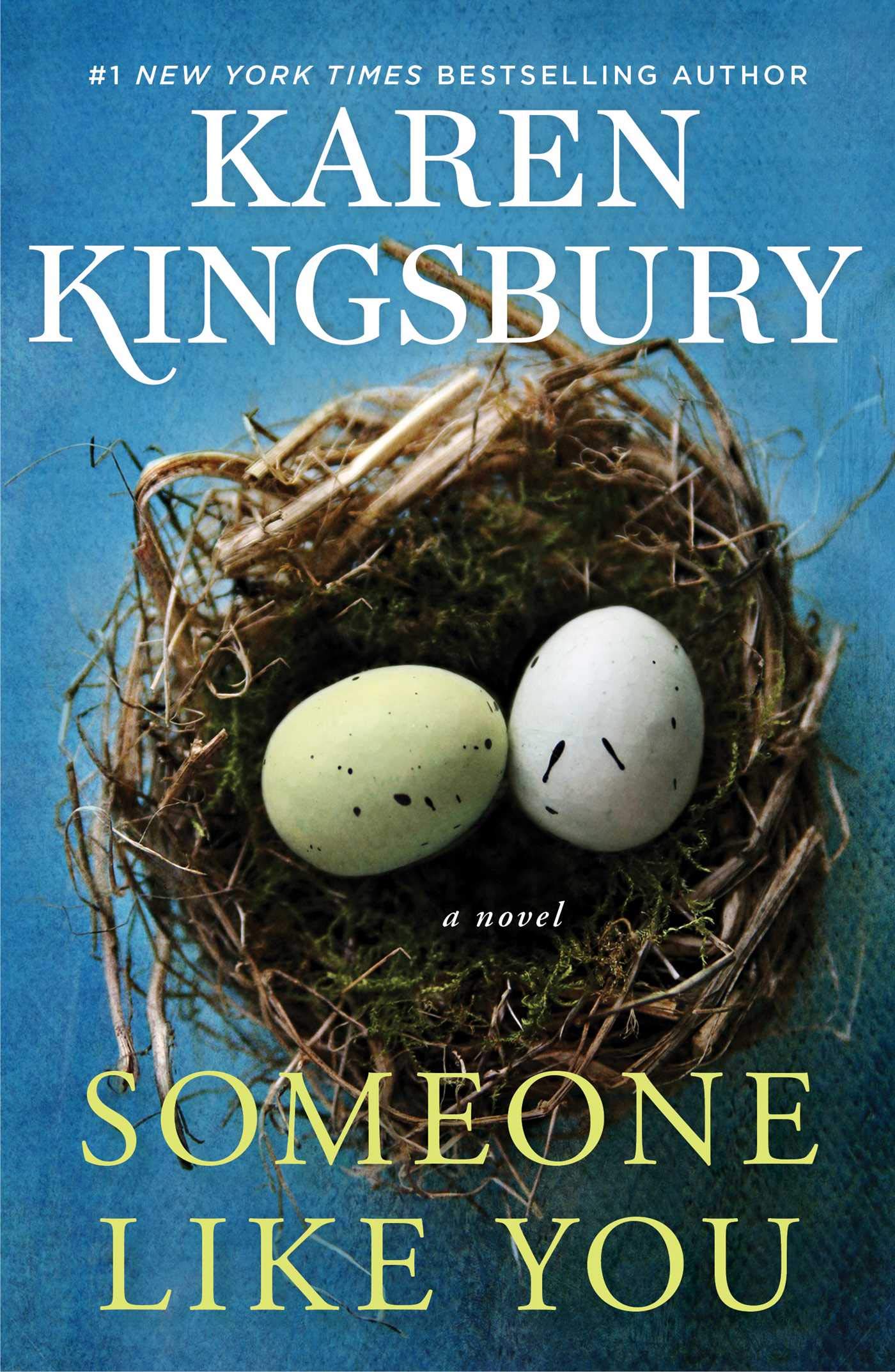 Someone Like You
Karen Kingsbury
Maddie Baxter West is shaken to the core when she finds out everything she believed about her life was a lie. Her parents had always planned to tell her the truth about her past: that she was adopted as an embryo. But somehow the right moment never happened. Then a total stranger confronts Maddie with the truth and tells her something else that rocks her world – Maddie had a sister she never knew about. Betrayed, angry, and confused, Maddie leaves her new job and fianc©♭, rejects her family's requests for forgiveness, and moves to Portland to find out who she really is.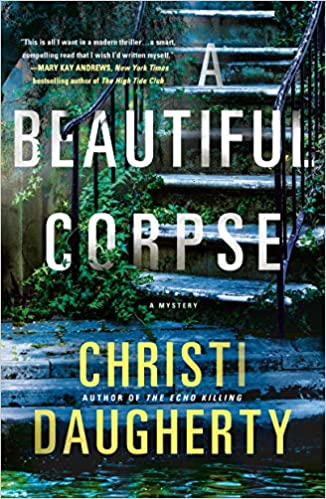 A Beautiful Corpse 
Christi Daugherty
For a woman, being killed by someone who claims to love her is the most ordinary murder of all. With its antebellum houses and ancient oak trees draped in a veil of Spanish moss, Savannah's graceful downtown is famous around the world. When a woman is killed in the heart of that affluent district, the shock is felt throughout the city. But for crime reporter Harper McClain, this story is personal. The corpse has a familiar face. Only twenty-four years old, Naomi Scott was just getting started. A law student, tending bar to make ends meet, she wanted to change the world. Instead, her life ended in the dead of night at the hands of an unseen gunman. There are no witnesses to the crime. The police have three suspects: Scott's boyfriend, who has a criminal past he claims he's put behind him, her boss, who stalked another young bartender two years ago, and the district attorney's son, who Naomi dated until their relationship ended in acrimony. All three men claim to love her. Could one of them be her killer? With the whole city demanding answers, Harper unravels a tangled story of obsession and jealousy. But the pressures on her go beyond the murder. The newspaper is facing more layoffs. Her boss fears both their jobs are on the line. And Harper begins to realize that someone is watching her every move. Someone familiar and very dangerous. Someone who told her to run before it's too late.
The Resturant 
Pamela Kelley
Mandy, Emma and Jill are as close as three sisters who live hundreds of miles apart can be. They grew up together on Nantucket, but Mandy is the only one that stayed.
Jill lives a glamorous life in Manhattan as a co-owner of a successful executive search firm. Never married, she is in her mid-thirties and lives in a stunning, corner condo with breathtaking views of the city and Hudson river. Everyone thinks there's something going on with her partner, Billy, because as a workaholic, she spends more time with him than anyone else. But there's never been anything but friendship between them and Billy loves being a bachelor in NYC.
Emma lives in Arizona and is an elementary school teacher and an aspiring photographer. She met her college professor husband, Peter, in grad school and they've been married for about fifteen years. In recent years, she's noticed that Peter has grown distant. But when he shares a surprising secret, she doesn't see it coming and her world is turned upside down.
Mandy followed her high school boyfriend, Cory to  Boston College, and right after graduation, they married and settled in Dover, just outside of Boston. Cory joined a successful hedge fund, while Mandy took a job at a downtown financial services firm as an administrative assistant. She quit a year later, when Blake, the first baby came. Two years later, when Brooke was born, Cory left to open a competing Hedge Fund and they moved home to Nantucket.  Now that the children are older,  Mandy has more free time and is eager to do more than just volunteer with local charity events. But Cory doesn't want her to work. He thinks it doesn't reflect well on him and appearances are everything to Cory. Though when Mandy finds something unusual in his gym bag, she begins to question what is really going on.
When their beloved grandmother, Rose Ferguson passes peacefully in her sleep a week before her ninety-ninth birthday she leaves them quite a surprise. In addition to her Nantucket home, they learned that she was the silent owner of Mimi's Place, one of Nantucket's most popular year-round restaurants.  
There is of course, a catch–she left the restaurant equally to Mandy, Emma, and Jill–and also to Paul, the chef for the past twelve years.
And before they can sell, all three girls need to work at the restaurant for a period of one year–or else their shares will go to Paul–who was also Emma's first love.
Brave Girl, Quiet Girl
Catherine Ryan Hyde
Brooke is a divorced single mom, financially strapped, living with her mother, and holding tight to the one thing that matters most: her two-year-old daughter, Etta. Then, in a matter of seconds, Brooke's life is shattered when she's carjacked. Helpless and terrified, all Brooke can do is watch as Etta, still strapped in her seat, disappears into the Los Angeles night.
Miles away, Etta is found by Molly, a homeless teen who is all too used to darkness. Thrown away by her parents, and with a future as stable as the wooden crate she calls home, Molly survives day to day by her wits. As unpredictable as her life is, she's stunned to find Etta, abandoned and alone. Shielding the little girl from more than the elements, Molly must put herself in harm's way to protect a child as lost as she is.
Out of one terrible moment, Brooke's and Molly's desperate paths converge and an unlikely friendship across generations and circumstances is formed. With it, Brooke and Molly will come to discover that what's lost—and what's found—can change in a heartbeat.