Out of the Woods 
From Deerfield to the Grand Canyon
Ellen Williams
In the spring of 1861, as the nation balanced on the brink of the Civil War, a farmer from the Hudson Valley brought a pedigreed colt to his new home in the Cowanesque Valley of northern Pennsylvania. What were his intentions for the young stallion?
For the next three decades, the stallion was controlled by various members of the Wood family and passed from father to sons. From the Civil War through the Gilded Age and into the era of the Great War, horses sired by the Woods' Hambletonian stallion became four-legged celebrities during the peak of harness racing. The Grand Circuit was the highest level of this American spectator sport before NASCAR, the NFL, NBA or major league baseball.
Piecing together public records, news archives, family diaries, scrapbooks, and artifacts, the author reveals the true stories behind the legend of the horse known as "Old Dan". The stallion's offspring were purchased, loved and raced by congressmen, capitalists, and common farmers of the region along the Pennsylvania and New York border. Fully-documented with annotations, details of the Wood family and social history of the region augment this narrative of real horses – from Wall Street to Kentucky and Farmington township – who connected this remote lumber territory to the mainstream of America's journey through the Industrial Age.
The Splendid and the Vile
Erik Larson
#1 NEW YORK TIMES BESTSELLER • The author of The Devil in the White City and Dead Wake delivers an intimate chronicle of Winston Churchill and London during the Blitz—an inspiring portrait of courage and leadership in a time of unprecedented crisis
On Winston Churchill's first day as prime minister, Adolf Hitler invaded Holland and Belgium. Poland and Czechoslovakia had already fallen, and the Dunkirk evacuation was just two weeks away. For the next twelve months, Hitler would wage a relentless bombing campaign, killing 45,000 Britons. It was up to Churchill to hold his country together and persuade President Franklin Roosevelt that Britain was a worthy ally—and willing to fight to the end.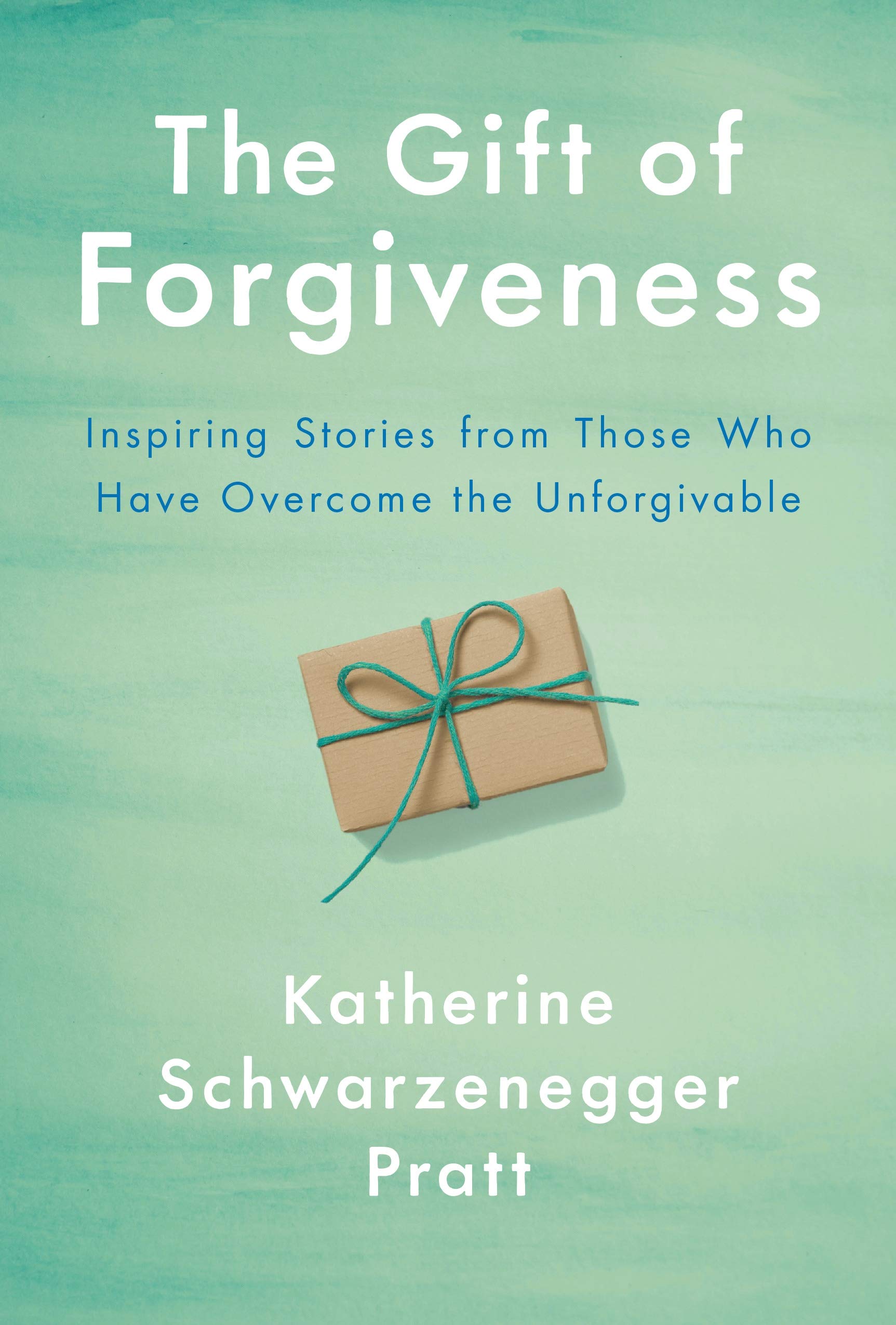 The Gift of Forgiveness
Katherine Schwarzenegger Pratt
A fresh, inspiring book on learning how to forgive, with firsthand stories from those who have learned to let go of resentment and find peace.
Written with grace and understanding and based on more than twenty in-depth interviews and stories as well as personal reflections from Schwarzenegger Pratt herself, The Gift of Forgiveness is about one of the most difficult challenges in life–learning to forgive. Here, Katherine Schwarzenegger Pratt shows us what we can learn from those who have struggled with forgiveness, some still struggling, and others who have been able to forgive what might seem truly unforgivable. The book features experiences from those well-known and unknown, including Elizabeth Smart, who learned to forgive her captors; Sue Klebold, whose son, Dylan, was one of the Columbine shooters, learning empathy and how to forgive herself; Chris Williams, who forgave the drunken teenager who killed his wife and child; and of course Schwarzenegger Pratt's own challenges and path to forgiveness in her own life. All provide different journeys to forgiveness and the process–sometimes slow and thorny, sometimes almost instantaneous–by which they learned to forgive and let go.
The Gift of Forgiveness is a perfect blend of personal insights, powerful quotations, and hard-won wisdom for those seeking a way to live with greater acceptance, grace, and peace.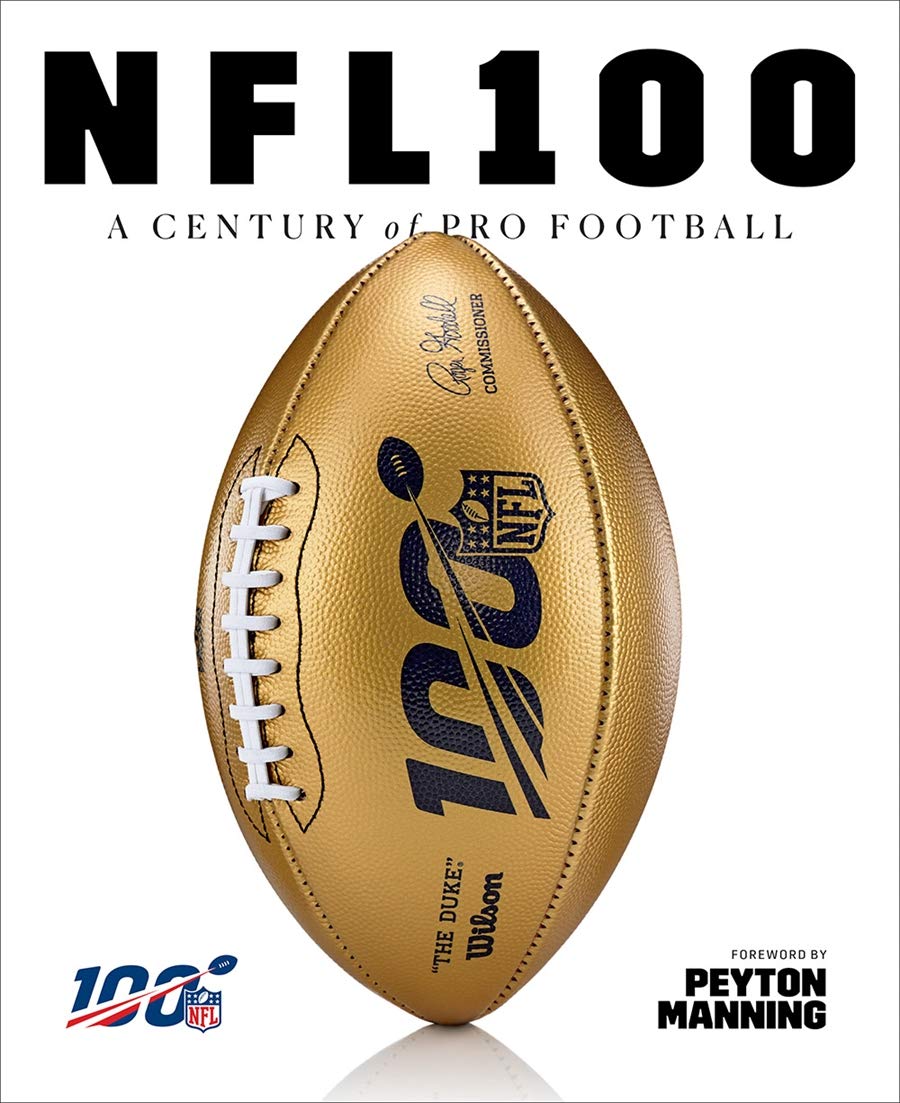 NFL 100
An authorized visual history of America's most popular sport
Timed to coincide with the National Football League's 100th anniversary, NFL 100 celebrates the history of America's most popular and highly watched sport. From its humble beginnings in Canton, Ohio, to its emergence as a sport cherished by millions, all the key moments and famous athletes are honored within the pages of this handsomely produced book. In addition to the lively text, and action and portrait photography, the story of the game and the context in which it grew are animated by original lists, charts, creative statistics, and infographics, along with beautiful photos of the evolving equipment and artifacts essential to the story of the sport. A perfect gift, NFL 100 will be cherished by every football fan, new or old.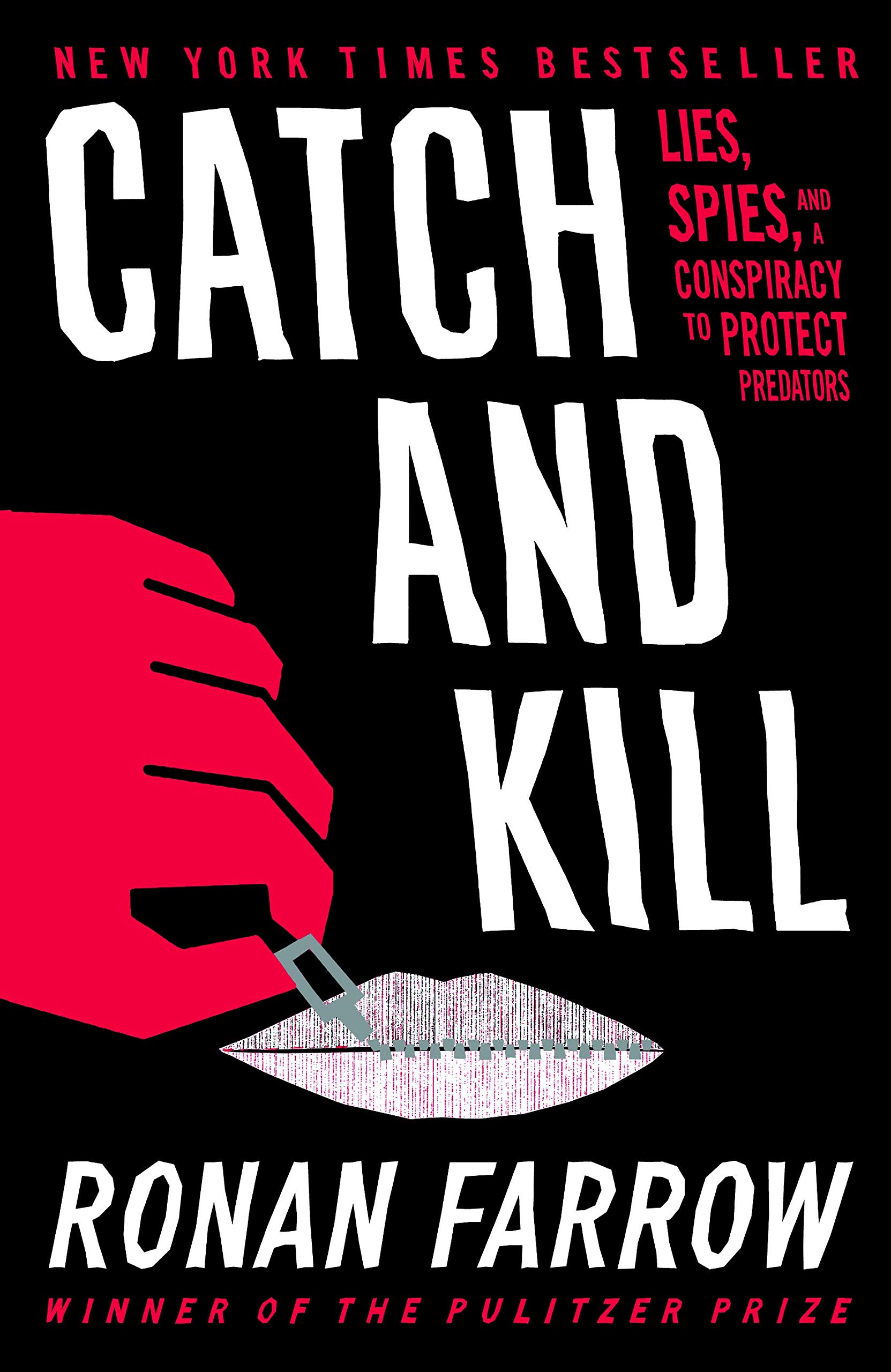 Catch and Kill
Ronan Farrow
In this instant New York Times bestselling account of violence and espionage, Pulitzer Prize-winning investigative reporter Ronan Farrow exposes serial abusers and a cabal of powerful interests hell-bent on covering up the truth, at any cost.
In 2017, a routine network television investigation led Ronan Farrow to a story only whispered about: one of Hollywood's most powerful producers was a predator, protected by fear, wealth, and a conspiracy of silence. As Farrow drew closer to the truth, shadowy operatives, from high-priced lawyers to elite war-hardened spies, mounted a secret campaign of intimidation, threatening his career, following his every move, and weaponizing an account of abuse in his own family.
All the while, Farrow and his producer faced a degree of resistance they could not explain — until now. And a trail of clues revealed corruption and cover-ups from Hollywood to Washington and beyond.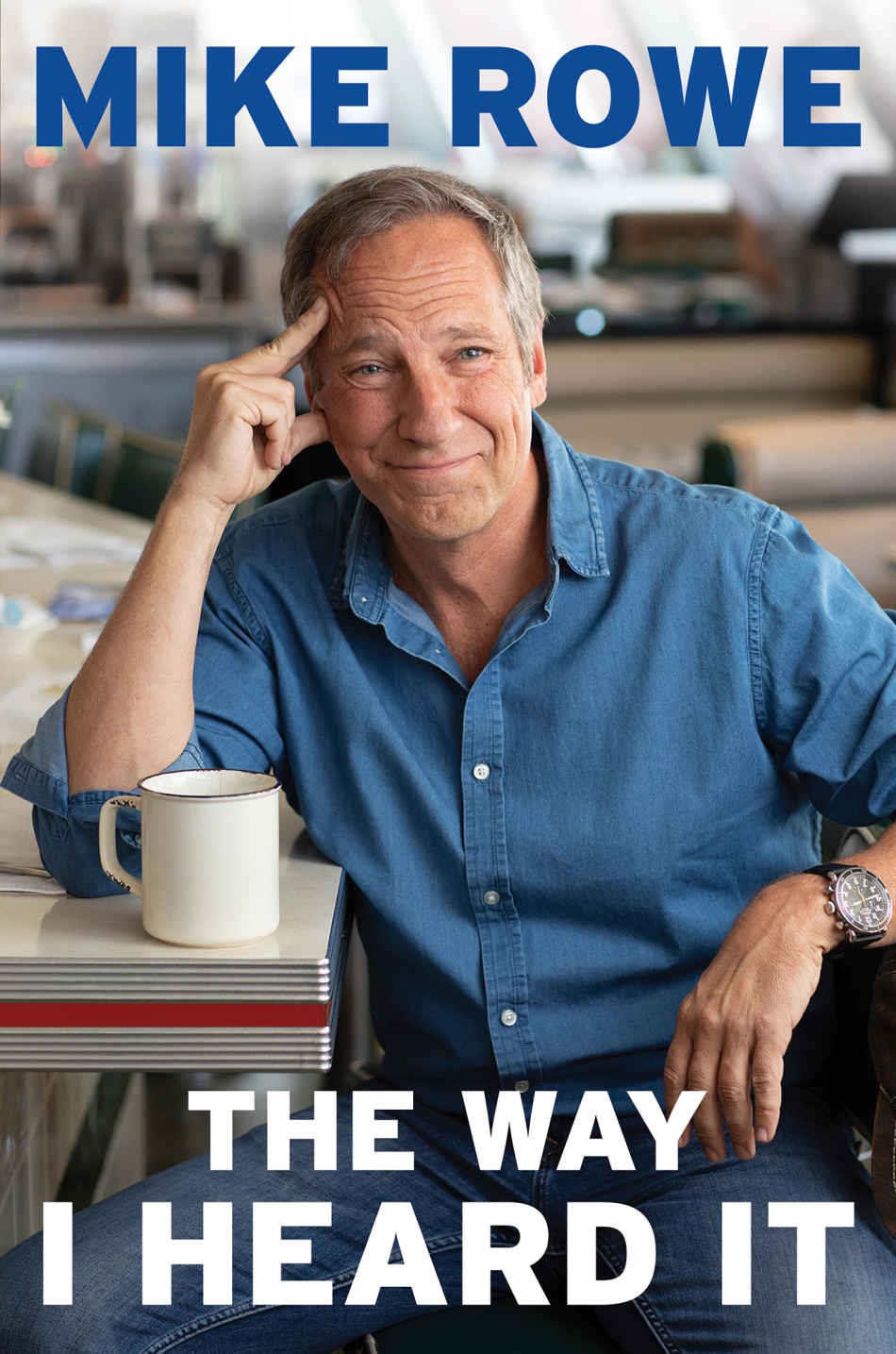 The Way I Heard It
Mike Rowe
Executive producer and host Mike Rowe presents a delightfully entertaining, seriously fascinating collection of his favorite episodes from America's #1 short-form podcast, The Way I Heard It, along with a host of personal memories, ruminations, and insights. It's a captivating must-read.
The Way I Heard It presents thirty-five mysteries "for the curious mind with a short attention span." Every one is a trueish tale about someone you know, filled with facts that you don't. Movie stars, presidents, bloody do-gooders, and villains—they're all here, waiting to shake your hand, hoping you'll remember them. Delivered with Mike's signature blend of charm, wit, and ingenuity, their stories are part of a larger mosaic—a memoir full of surprising revelations, sharp observations, and intimate, behind-the-scenes moments drawn from Mike's own remarkable life and career.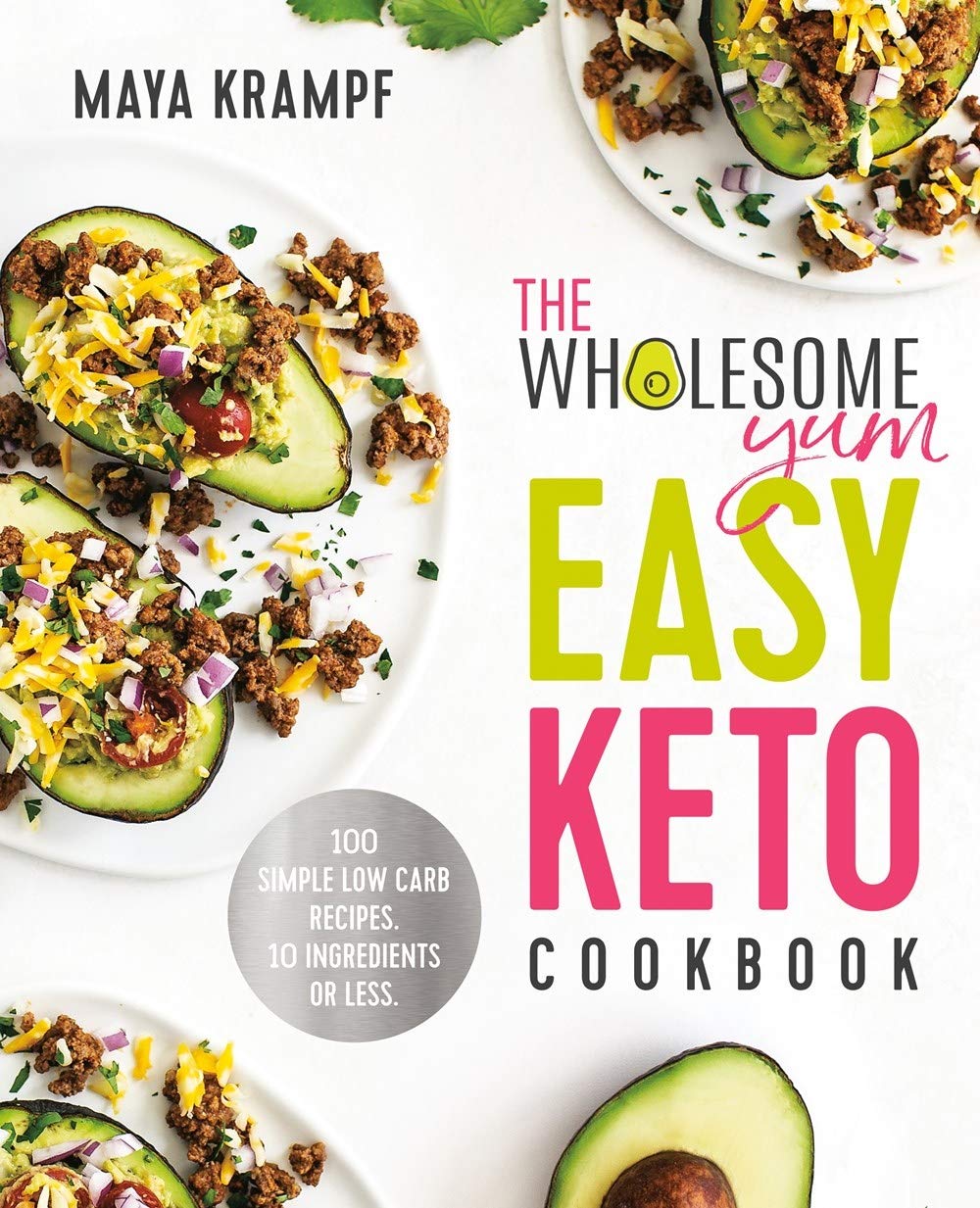 The Wholesome Yum Easy Keto Cookbook
Maya Krampf
There's a reason that the ketogenic diet has become so wildly popular: It truly works! And weight loss is just the beginning. Studies have shown that the keto diet stabilizes mood, raises energy levels, controls blood sugar, lowers blood pressure, improves cholesterol, and more.
Unfortunately, many people are intimidated by keto–they don't have a lot of time to cook, they have a whole family to feed, or they worry that they'll miss their favorite meals. That is why Maya Krampf created her now hugely popular website, Wholesome Yum, to share easy keto recipes all with ten ingredients or less. And now, in her first cookbook, Maya is determined to show people that a keto lifestyle does not have to be complicated, time-consuming, unsustainable, or boring.

The Wholesome Yum Easy Keto Cookbook features 100 super-simple, I-can't-believe-that's-keto recipes including flourless chocolate chip peanut butter waffles, sheet pan sausage breakfast sandwiches, crispy keto chicken fingers, spaghetti squash ramen soup, keto garlic bread sticks, cinnamon roll pizza, and much more. You don't have to give up your favorite foods–virtually anything you like to eat can be made keto, and delectably so. The book also features a primer on the keto diet, essential pantry-stocking tips, and a section dedicated to creating Maya's signature "fathead" keto dough that is used to prepare delicious keto breads, pastries, tortillas, and more.